Professional removal of tattoos at vipMedicum clinic
According to statistics,
50%
of people who make a tattoo would like to change it and
30%
would like to have their tattoo removed permanently.
Tattoo removers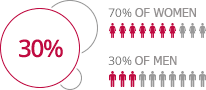 Those who have suffered from unprofessional permanent makeup also need tattoo removal service.

Best equipment
Fotona QX Max is the most modern and powerful laser for tattoo removal
QX Max is US FDA-certified
4 wavelengths to remove all colours
 The only device in the Baltics
 Apparatus from Fotona – the world market leader in laser production

Best technology and techniques
Combined Technique with the Photon Laser – We make microcapsules using fractional laser and remove tattoo with Q-switch laser
With the Photon Laser only
Smaller number of procedures
Pigment removal without damaging the skin
4 different wavelengths to remove multi-coloured tattoos
Down-payment possibility
Get rid of unwanted tattoos
Pay from 30 € / month
Choosing the right down-payment option
The best deals
A smaller number of procedures ensures a lower total cost
PRICES:
One procedure from 64 €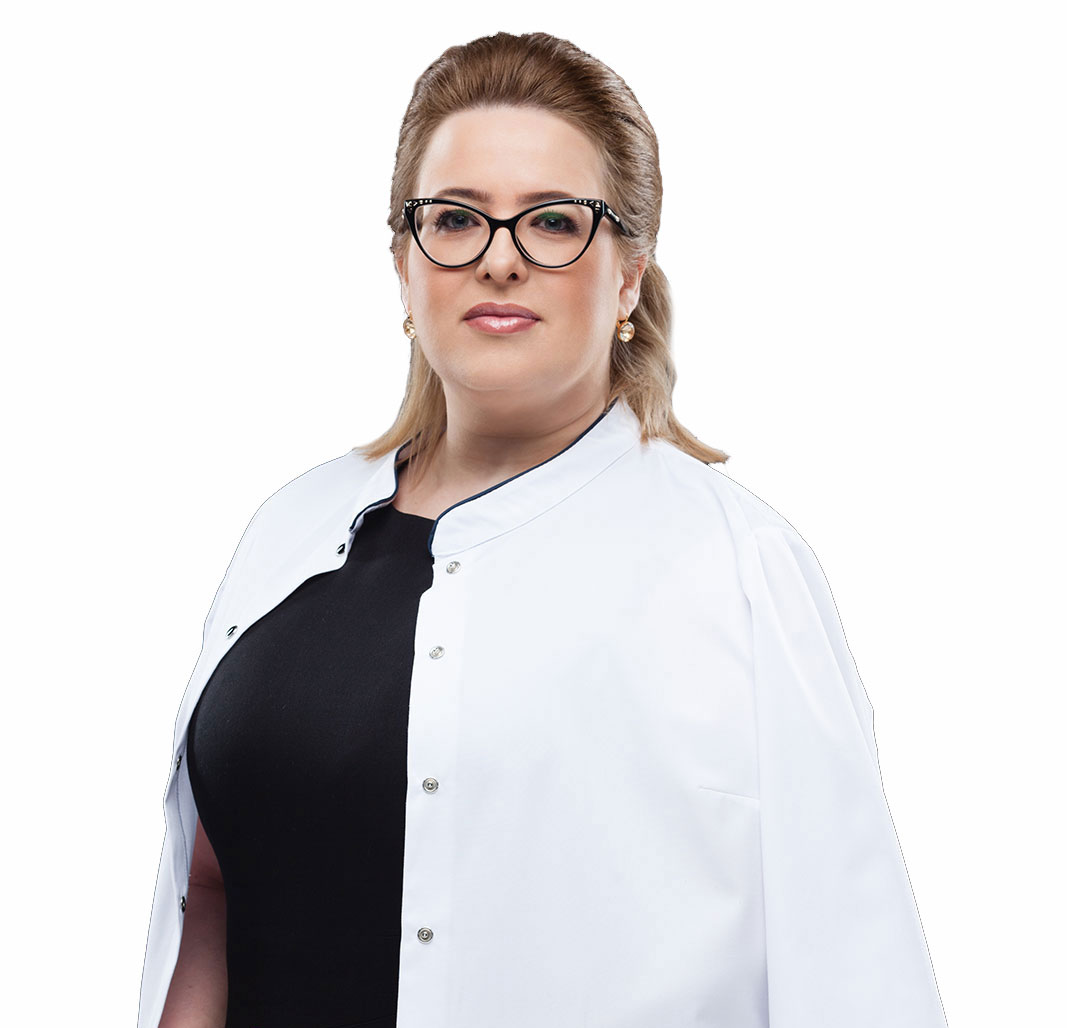 Specialist in tattoo and permanent makeup removal
My name is Julia Kudrjavtseva, I am a Medical Director, Leading Laser Technique Specialist at vipMedicum.
I have a medical degree in nursing and have been working in the field of cosmetology for over 13 years. During this time, I have continuously and gladly improved my professional skills at various conferences, seminars and master classes.
I am happy to see the results of my work, and your smiles are an inspiration to me every day!
Reasons for tattoo removal

I don't like a tattoo anymore
The tattoo was made in youth
The tattoo location is inappropriate
Professional reasons
 Removing tattoos
Tattoo correction
 Removal of permanent makeup
 Permanent makeup correction

Only a Photon device can combine two techniques: Er:Yag + Q-switch!

PREFERRED SKIN FRACTIONING WITH ERBIUM LASER
The micro-pricks of the Q-Switch laser help to effectively release the degraded pigment.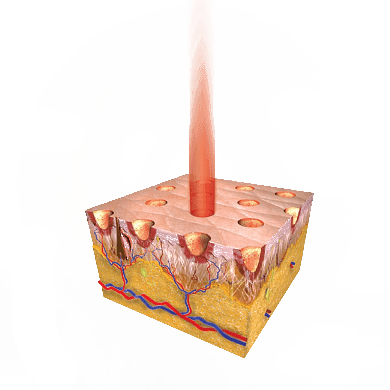 Complicated tattoos
Black tattoos
Colourful tattoos (
blue
,
green
,
red
,
yellow
,
orange
,
lilac
,
brown
and
light blue
)
Pigment inserted at special level
Permanent makeup (eyebrows, lips, eyes)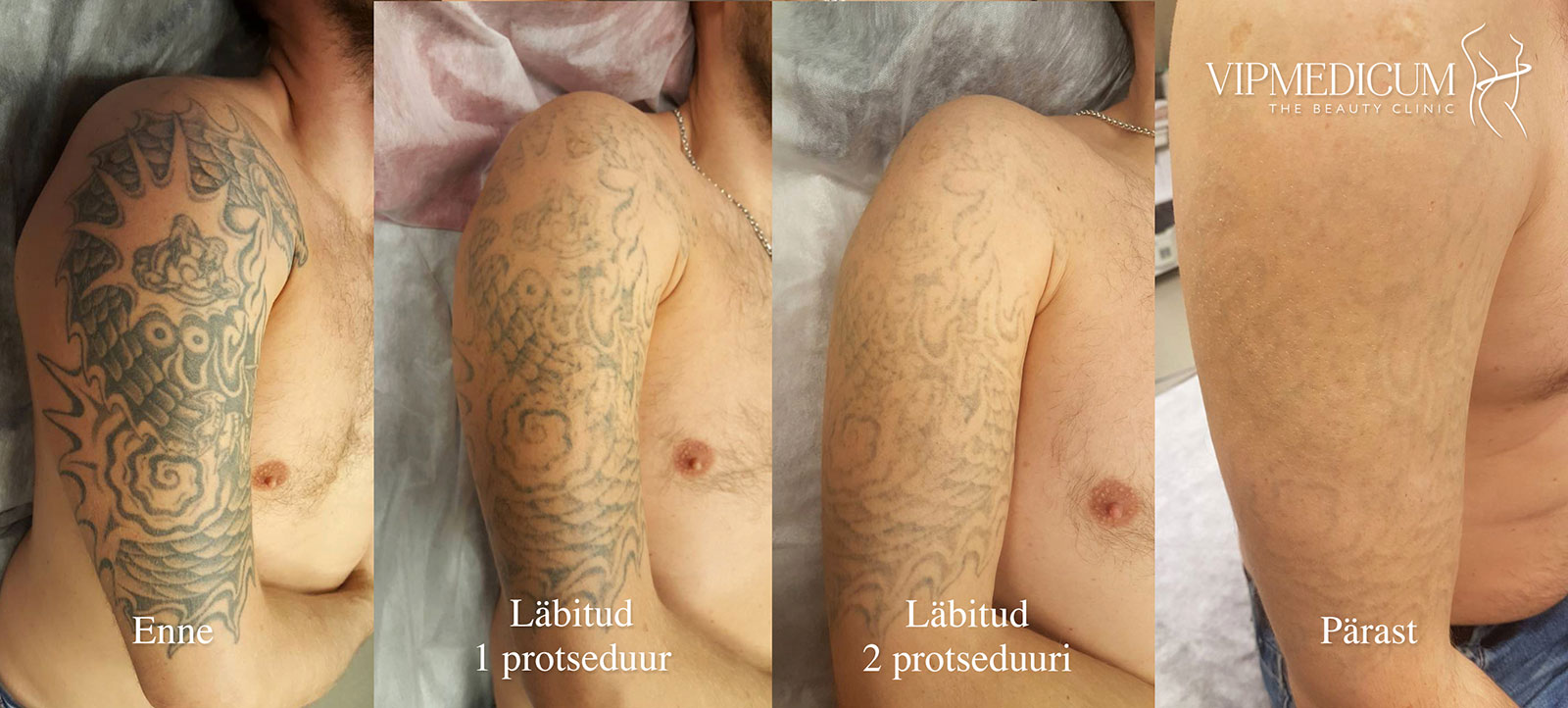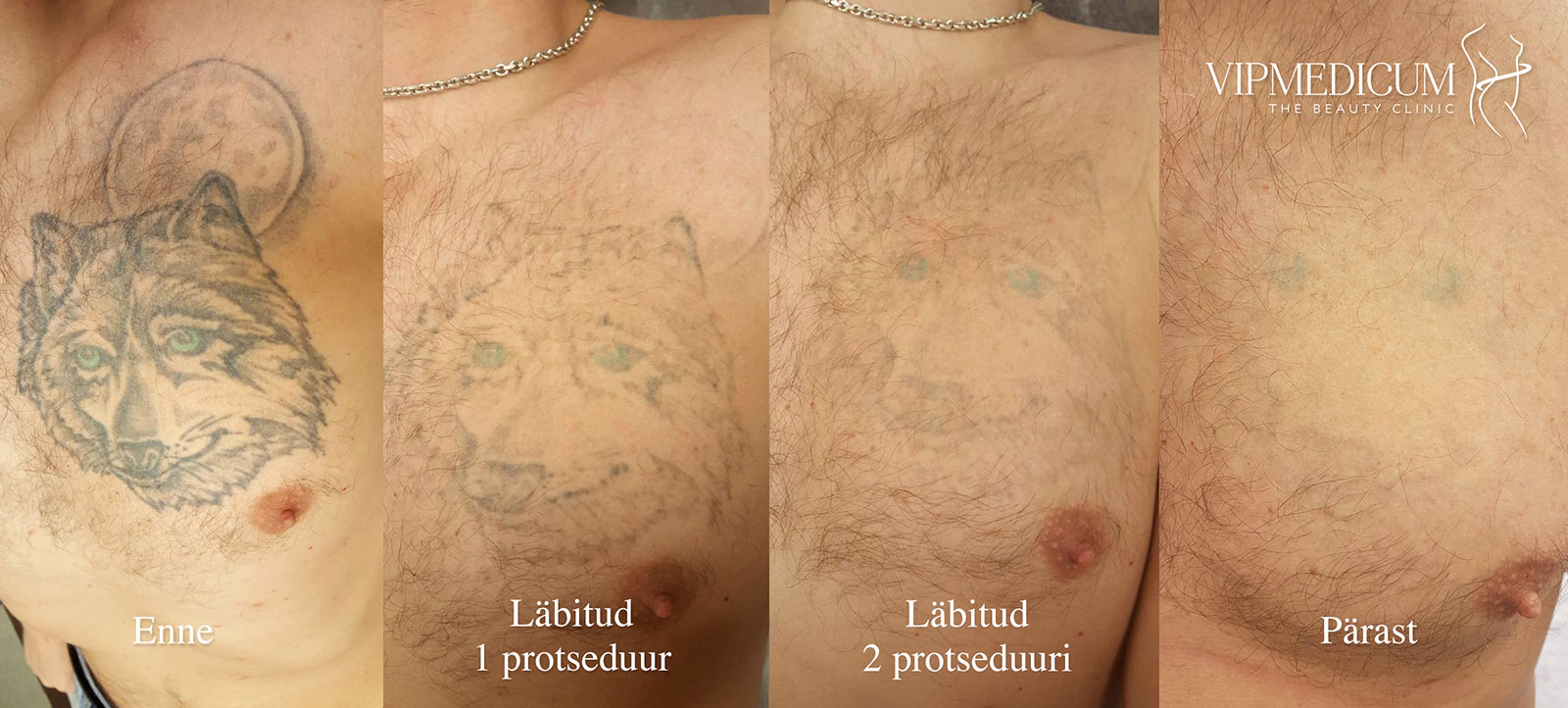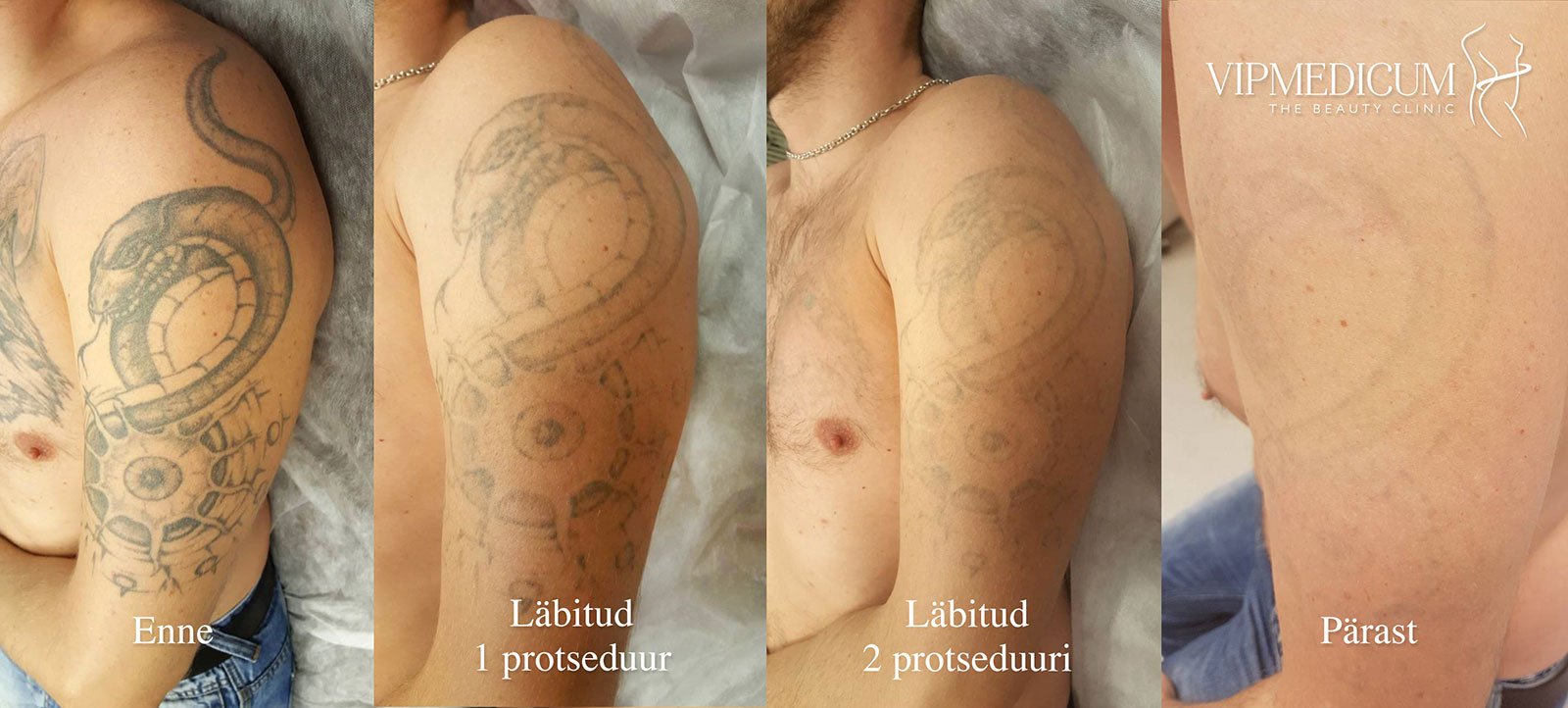 The QX-Max laser tattoo remover allows you to determine the required wavelength. For example, a wavelength of 1064nm actively degrades dark colors (black, grey), 532nm – affects red, 585nm – blue, 650nm – green.
It is worth noting that tattoo correction or complete removal is not done in a single procedure. Depending on the nature of the tattoo, 3-10 procedures are required.
The vipMedicum beauty clinic performs tattoo removal under the supervision of highly qualified professionals using the state-of-the-art equipment that allows you to safely achieve a result you desire.
WORKS PERFORMED AND PRICES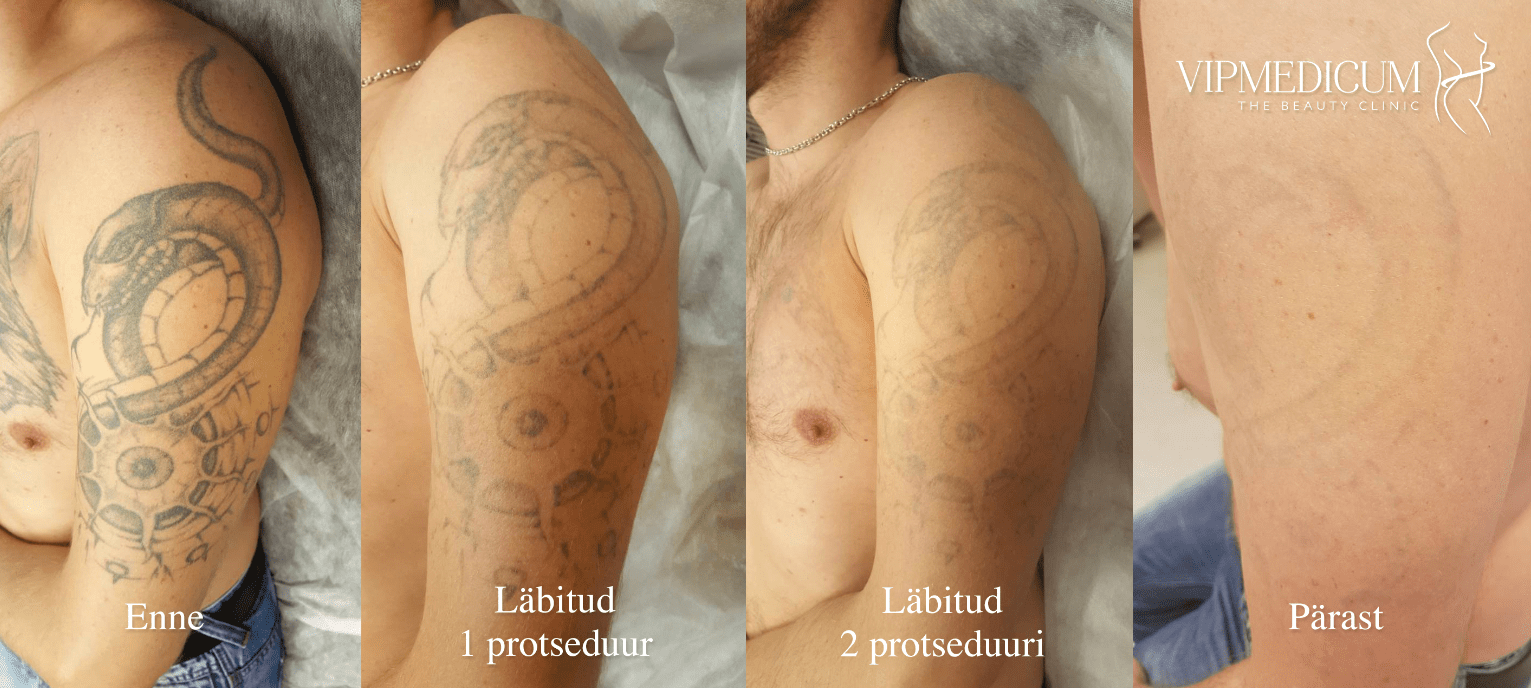 Price of 1 procedure –600€
The result after third procedure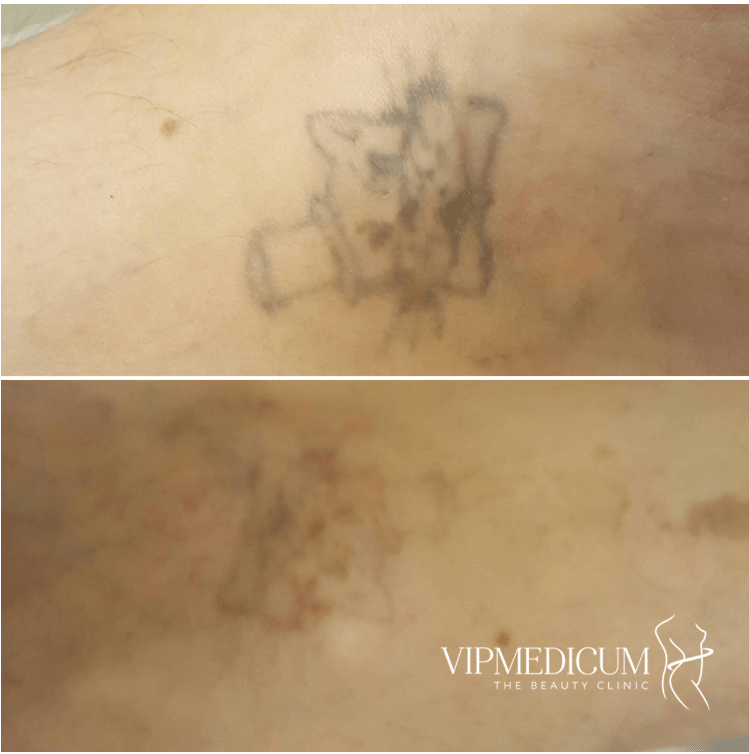 Price of 1 procedure – 90€
The result after first procedure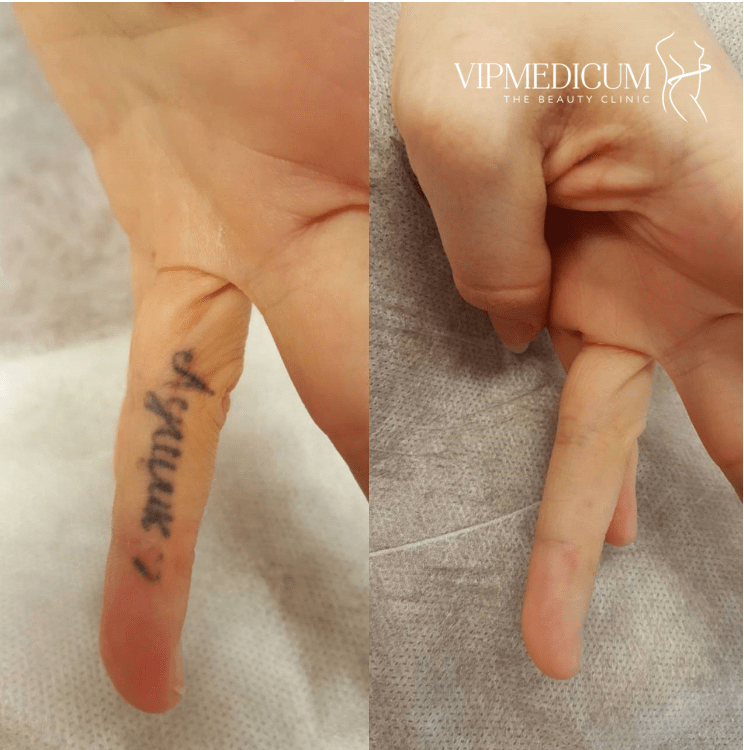 Price of 1 procedure – 70€
The result after sixth procedure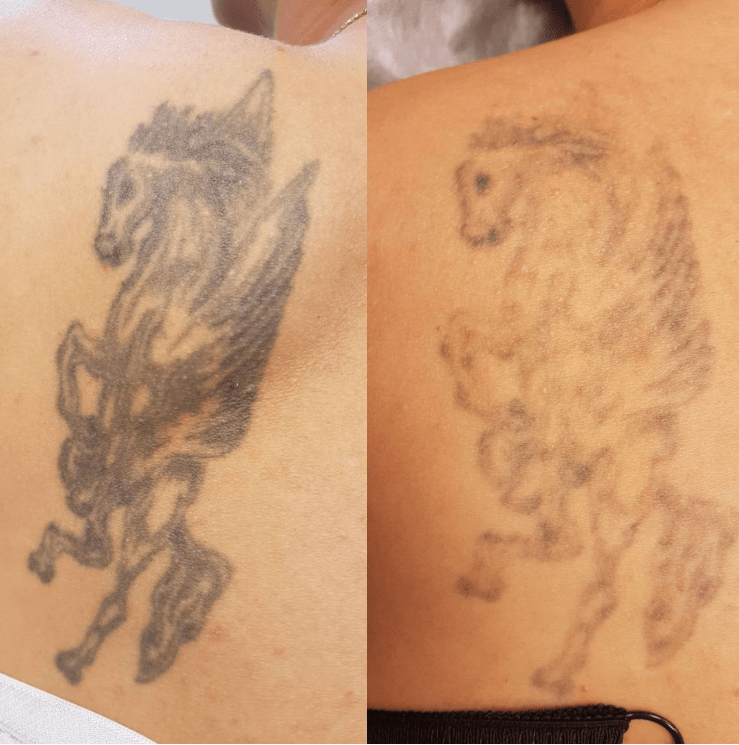 Price of 1 procedure -170€
The result after second procedure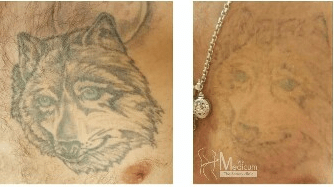 Price of 1 procedure – 390€
The result after second procedure
Why it is important to go through this procedure with the best professionals

We guarantee

 Maximum result
 No skin damages
 No scars
 Low risk of pigmentation
X (negative experience)
Poor procedure

Skin damages

Post-procedure scar

Hyper-pigmentation